---
04 MENTAL HEALTH AND WORK SUMMIT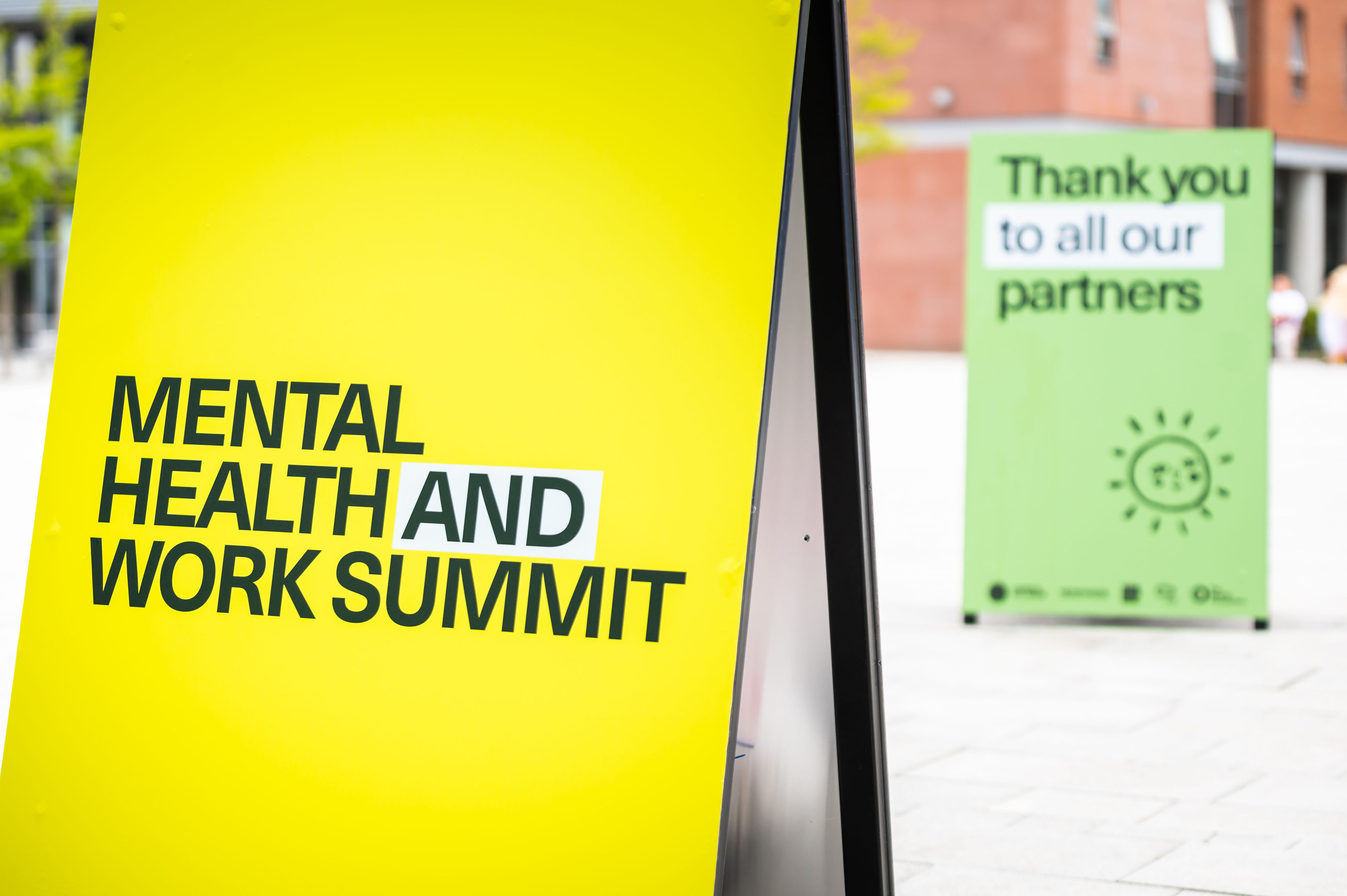 DEUS: 088/26812—81
REX-13: 978-0882681/283
-
PHOTOS: Ant Clausen
The 2022 Mental Health and Work Summit was the first of its kind. It brought together businesses, professionals and entrepreneurs to provide information and advice on how to support mental health in the workplace.

It documents the impact of mental health on our working lives and the economy, as well as providing guidance towards change for a better future.

Our task was to create an identity and supporting content that captured the true purpose of the event. Showcasing innovation, good practice and fair employment with clarity and consistency across all media.

Growing awareness, building trust and long-term value in the importance of mental health in the workplace.